Most consumers spend most of their time researching vehicles. We want you to check out our inventory but more importantly check us out. Do your homework on other dealers and then make an informed decision of who you want to do business with. We are committed to earning your business in every interaction. We want you to know who we are, what we represent and why we believe we offer you a wise choice. Read more and watch this video on Why Jaffarian?
Below are the 5 reasons why we believe we offer you a better choice.
Check Us Out - we look forward to serving you now and in the future
1. Value
At Jaffarian Volvo, you won't pay more, but you will get more!  Check us out before you make a final decision on a vehicle as we are committed to competitive pricing and a quality experience!  We believe you deserve better. We expect our customers to Demand the Best. In return, they will Get the Best. 
2. Selection
Jaffarian Volvo offers you a wide selection of Sweden's luxury vehicles. Our inventory changes daily so contact us  if you don't see exactly what you are looking for. Our team will assist you in answering any questions you have about our vehicle selection and help you find the Volvo perfect for your driving lifestyle. 
3. Award Winning Service 
Luxury vehicles combined with Jaffarian's red carpet treatment is what you can expect at Jaffarian Volvo. The proof of our award winning service is our recognition from Dealer Rater as wining Dealer of the Year four of the past five years in Massachusetts. We are thrilled by this recognition as this award is determined based on customer satisfaction. Read what our customers have to say on Dealer Rater. We look forward to earning your business in every interaction.
4. Customer Satisfaction  
Your satisfaction is our highest priority, and this commitment starts at the top and permeates our Jaffarian Volvo team. In the instance that you are not completely satisfied, please let us know so we can make it right. When at the dealership, simply pick up one of the Red Phones to speak to President, Gary Jaffarian. We take customer satisfaction seriously and want to know if anything was not to your complete satisfaction.
5. Proven
Jaffarian Volvo is the oldest Volvo dealership in New England. We don't expect you to choose us based on longevity. As a family owned and operated, local business, we have worked hard to earn our customers' business and loyalty by doing the right thing, by being honest and transparent, by listening, and by focusing on doing a lot of little things well. Our message to you is we are proven; we care; we are a big family with loyal employees and 3rd and 4th generation family members all working together to serve your needs and put your needs first. We are committed to excellence and giving back to the local communities that we serve. We look forward to the opportunity to earn your business.

We are Raising the Bar!

Raising the Bar is our internal program designed to focus on continuous improvements to better serve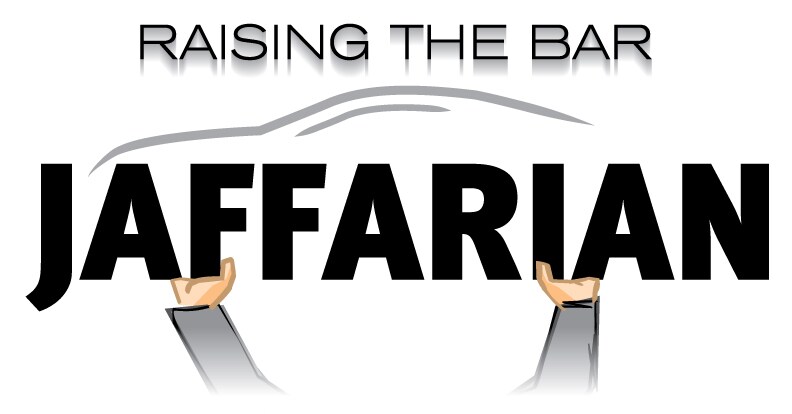 you. We launched this program years ago with a commitment to elevating our standards for excellence above the common industry standards for the car buying process. Regularly, every team member participates in Raising the Bar sessions to renew our commitment and to continue to raise our bar for excellence. Employees are recognized for their efforts in raising the bar and we look forward to your visit with us to experience it for yourself. To join our team and help be part of a company with high standards for excellence, review the challenge, review the employment opportunities currently available at Jaffarian Volvo at our Haverhill, MA location.