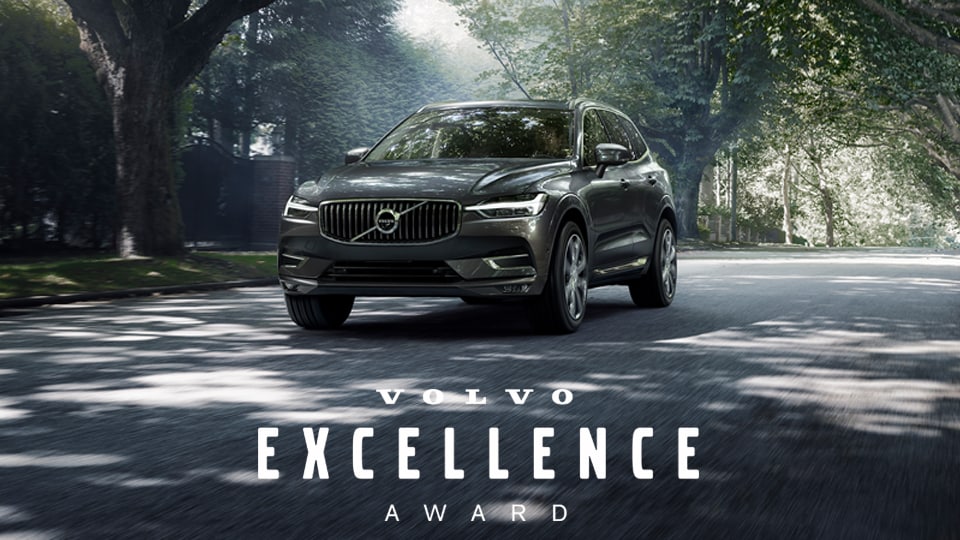 Jaffarian Volvo Awarded the Volvo Excellence Award for a Third Consecutive Year 
Jaffarian Volvo is proud to receive the 2018 Volvo Excellence Award from Volvo Cars USA for a third consecutive year. The Volvo Excellence Award recognizes those who deliver exceptional results in all aspects of a dealership's operations. Jaffarian Volvo is the only New England Volvo Dealership that has earned this prestigious award in their category for exceeding both Volvo sales and customer satisfaction goals three consecutive years in a row. 
"The Excellence Award winners are recognized as leaders in our journey to firmly establish Volvo Cars as a best in class brand", stated Anders Gustafsson, President and CEO of Volvo Cars USA.  "The retailers who have joined this exclusive circle of excellence in the past have been pivotal in driving our brand, business and customer experience forward, acting as true leaders in Volvo Cars transformation journey."
The award qualifications include exceeding sales expectations, customer satisfaction for sales and service, achieved outstanding parts and accessories sales, and ensuring that each Jaffarian Volvo employee met Volvo's extensive training requirements. 
"We are grateful for the continued support of our employees and customers that made this honor possible," said Gary Jaffarian, President and CEO of Jaffarian Volvo Toyota. "Our employees have embraced the fourth-generation commitment to excellence that people have come to expect from Jaffarian Volvo.  We are proud of the exceptional level of service, which is second to none, that our employees provided across all departments for each of the 12 months of 2018."
Jaffarian Volvo has celebrated more than 60 years of selling and servicing the Volvo brand in the greater New England area.  Jaffarian Volvo is one of only four multigenerational dealerships among the nearly 300 dealerships across the United States to have the original family owners for 60 or more years.  
"Volvo Cars USA is proud to recognize the Jaffarian family with the Volvo Excellence Award for the third straight year", shared Tom Caza, Senior Manager Dealer Network, Volvo Cars USA. "We thank the entire family for their dedication and wish them continued success as we celebrate their newly renovated facility."
May 2, 2019 | Haverhill, Massachusetts