Jaffarian Volvo in Haverhill    |   Pioneers of Safety
For most automotive brands, safety is important, but it's not the primary goal of their engineering. Since the beginning of Volvo, however, their passion for saving lives has been their purpose. From conception to the luxury brand they are today, Volvo has managed to evolve while maintaining its reputation for building the safest vehicles on the road. Make no mistake - Volvo cars are not just built to be safe. The Volvo brand has a long history of being an early adapter of both safety and technology, including passenger protection and driver-assist systems in new and pre-owned Volvos We encourage you to learn more about why we are so passionate about your safety. After all, safety innovation is what drives us.
Solid Safety Standards from the Start
Volvo began building cars in Gothenburg, Sweden, in 1927. The company founders, Assar Gabrielsson and Gustaf Larson, always built with safety in mind. They did not believe that any car in Sweden was strong enough or safe enough for the road. They said, "Cars are driven by people. The guiding principle behind everything we make at Volvo, therefore, is and must remain safety." This simple principle has guided the way for Volvo as it's developed into one of the most trusted automotive brands on the market. Every Volvo is crash-tested
by the National Highway Traffic Safety Administration and receives a superior five-star rating for occupant protection before being placed on the market.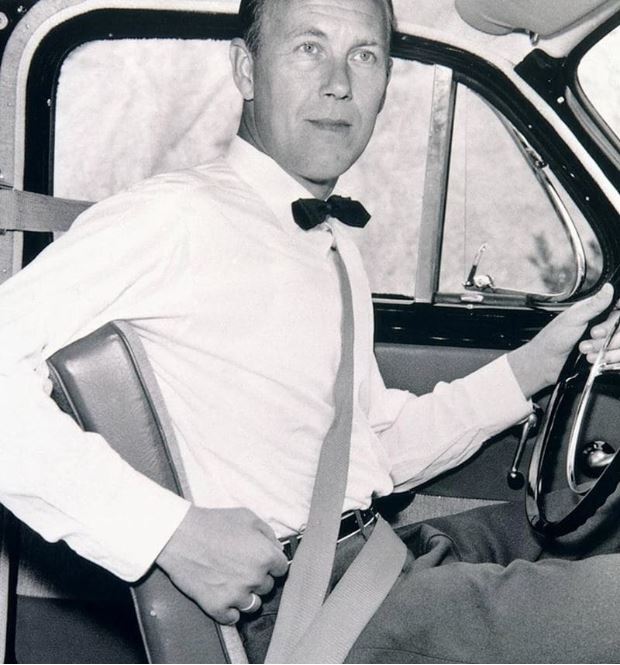 3-Point Seatbelt Promotes Safety Industrywide
It may not seem groundbreaking when thinking of today's technology-packed vehicles, but in 1959 engineer Nils Bohlin invented the 3-point seatbelt restraint for automotive applications. This was a revelation for driver and passenger vehicle safety. At that time, restraints were a front-seat-only feature but later were introduced for rear-seat passengers. Volvo later decided to waive its patent rights on the seatbelt design so that other automakers could use it, not pay a royalty, and promote safe driving industry-wide.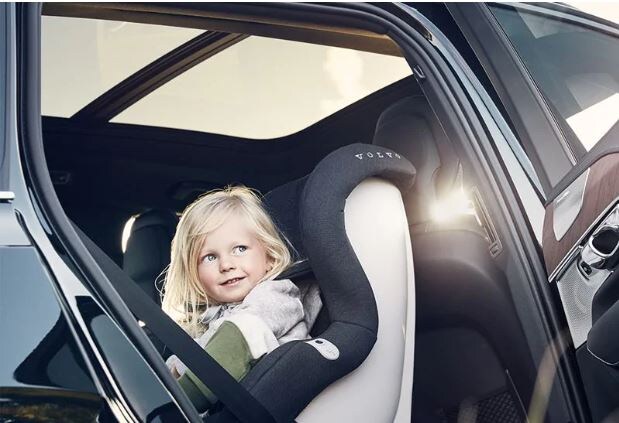 First Rear-Facing Child Seat Boasts Forward Thinking
In 1972, Volvo created safety for the smallest and most vulnerable vehicle occupants with the first rearward-facing child seat of any car manufacturer. These child seats were designed to provide optimal protection and reduce stress to the neck and spine in a crash. Volvo also created the child booster seat in 1976 for older children and began integrating boosters into vehicle's rear seats in 1990. For nearly fifty years, Volvo has learned a lot about keeping children safe. They continue to surpass expectations and release new generations of child seats ranging from infant to 10 years, which are all comfortable, easy to install, adjust, and remove.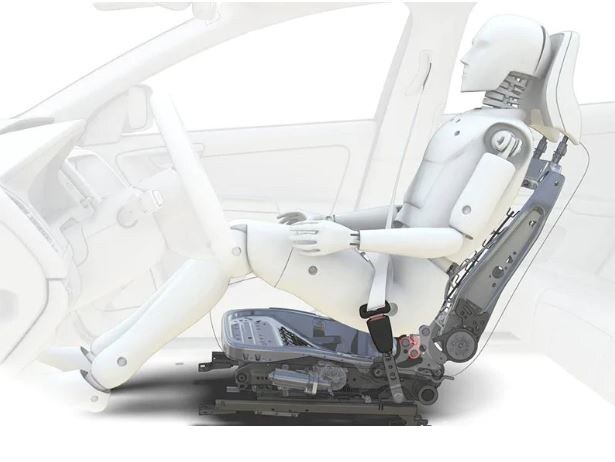 Life-Saving Innovations From Every Angle
When a car crash occurs, the body suffers from physical trauma like painful whiplash. In 1998, Volvo launched its Whiplash Protection System featuring a head restraint and seat design that protect the head and spine. Still prominent in Volvos today, these innovations have reduced whiplash injuries by 50 percent. This means fewer people are suffering from long-term medical issues. Add in the Inflatable Curtain that covers every Volvo window with the Side Impact Protection System, and head injuries are reduced by over 70 percent! Similar to the 3-Point Seatbelt, Volvo felt the Inflatable Curtain should be an option for both front and rear passengers. As a result, it's the first airbag system to blaze the trail for impact protection in the industry.
More Safety For Everyone 
Safety should be for everyone, not just Volvo passengers and drivers. That's why Volvo has developed systems that help drivers quickly brake if a likely vehicle collision is detected or a pedestrian accidentally walks in front of the car. It doesn't stop there. From Connected Safety Systems like Slippery Road Alert and Hazard Light Alert, Volvo drivers now have a co-pilot navigating them through dark, slippery roads. They will alert them and automatically activate their hazard lights so they can keep their hands and eyes safely on the road.
 If you're looking for a family car, Jaffarian Volvo has you covered. We have models that appeal to all tastes from our sporty S60's and V90's, to our capable XC SUV's, to our luxurious S90 and S90 hybrid.  What's best?  No matter which vehicle you choose, know that Volvo designed your vehicle from the ground up with safety in mind.  Ready to take one for a spin?  Contact us today to set up an appointment or call us at 866-452-0793. 
---
---