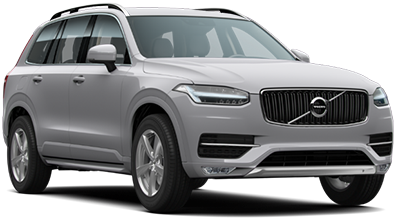 Set Out to Conquer in the Sophisticated 2020 Volvo XC90
Following a dense refresh of its design philosophy with 2016's iteration, the all-new 2020 Volvo XC90 continues to evolve to become one of the most luxurious crossover SUVs available. Across every trim level the XC90 takes the next step to become even more comfortable, enhanced and safe for drivers and passengers alike. With enough room for seven passengers, you won't have to fight for space in the largest XC90 design yet - simply put, this is an essential luxury crossover model you have to see to believe.
What's New With the Volvo XC90 for 2020?
2020 brings some changes for this standard-setting SUV; more an evolution than a revolution, Volvo nevertheless shakes things up a bit with a few new features. The engineers at Volvo believe that everyone should be able to enjoy the finest of what Volvo has to offer. That's why the 2020 Volvo XC90 has several new standard features that previously would have cost you extra. All XC90 drivers are safer on the road now, thanks to the newly standard blind spot monitoring with rear cross-traffic alert, as well as newly standard automatic cruise control.
Volvo is famous for their commitment to safety, and that reputation is well deserved: Volvo knows how to keep drivers safe on the road. Not only does Volvo protect you in case of an accident, they even help you avoid one in the first place. Frontal-collision collision warning with automatic comes standard. If you are unable to react in time, the 2020 Volvo XC90 will apply the brakes for you. The standard rearview camera makes parking and reversing easier (and safer) than ever. Even the interior of the XC90 helps protect with Volvo's Run-off Road Protection. If you ever go off the road, the seatbelts will automatically tighten up, and the seat cushions even help absorb energy.
There are more than new standard safety features, though. Android Auto and Apple CarPlay are now standard, bringing enhanced smartphone connectivity to every XC90 driver.
Volvo engineers even managed to eke out a better performance from the same engine. Although the 2020 Volvo XC90 has the same standard 2.0-liter four-cylinder as its predecessor, it now gets 22/29 city/highway mpg, compared to last year's 22/26. In addition to the standard tech, Volvo offers a new option: the base trim, the Volvo XC90 Momentum, is now available with a hybrid engine. Previously, this was only offered for other trim levels.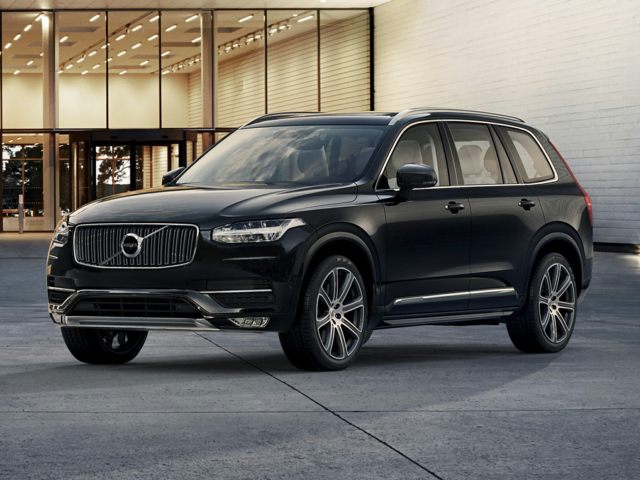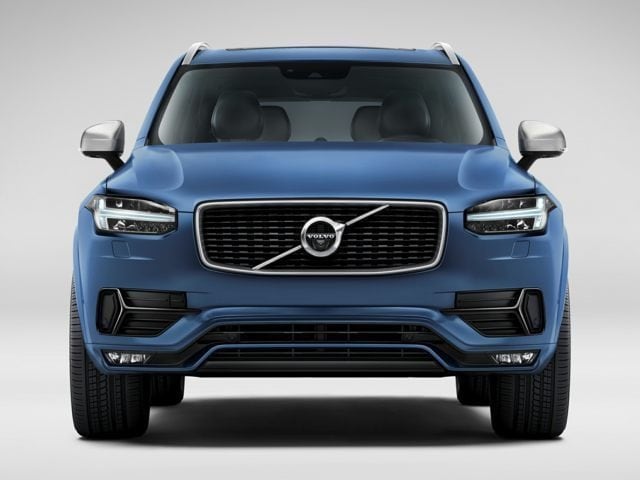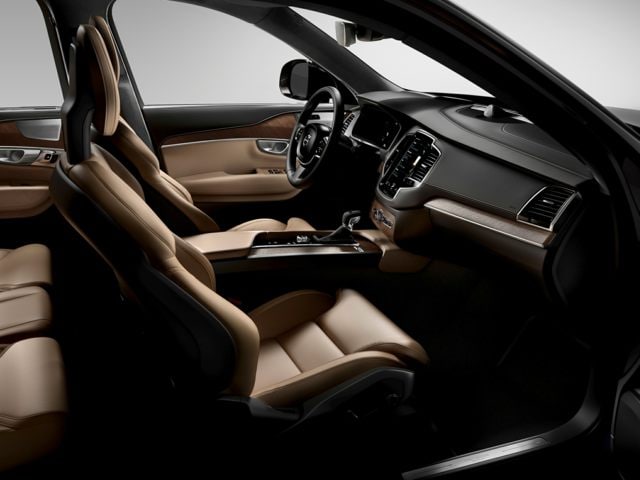 Design & Technology
When you observe its exterior, this crossover SUV takes a particularly bold stance, with its imposing Thor's Hammer LED running lights and a new take on the Volvo front-end grille. Take a step inside the leather-wrapped comforts of the XC90's cabin and you'll find it as sleek as it is technologically enhanced. The central control panel is an impressive Sensus 9-inch infrared touch screen with easy-to-use controls that feel like using a tablet while behind the wheel. This infotainment system goes above and beyond to simplify navigation, climate control, as well as smartphone integration with Apple CarPlay™; helping to make it perfect for drivers in the local Haverhill and Andover areas.
Fall in Love with the XC90's Turbocharged Performance
Regardless of which trim level you decide on, you'll be choosing a peppy, turbocharged Drive-E powertrain that strives to pack in the power while maintaining exceptional fuel efficiency. The base 2.0-liter turbocharged 4-cylinder engine is capable of 250-horsepower, 258 pound-feet of torque and an impressive, EPA-estimated 24 combined mpg. The available 316-horsepower, 2.0-liter supercharged 4-cylinder powertrain peaks with 295 pound-feet of torque. Both engines run on an 8-speed automatic transmission and are able to tow up to 5,000 pound payloads, for plenty of efficient flexibility in the Methuen or Newburyport area when you need it.
Integrated Safety Features Provide Increased Peace of Mind For Andover & Newburyport Area Drivers
Volvo strives to make driving a safer experience. That's why the new 2020 Volvo XC90 is built to ensure the safety of those onboard. While its boron-steel architecture transforms the passenger compartment into a protective fortress of sorts, it is all the better thanks to its integration with the automaker's exclusive IntelliSafe technology which includes but is not limited to the following features:
Blind Spot Information & Auto Braking -
Blind Spot Information will help drivers stay alert to their surroundings. If it detects an imminent collision, it will activate automatic braking at speeds of 31 MPH or less. This will prevent or reduce impact to protect occupants as effectively as possible.
Adaptive Cruise Control & Distance Alert -
When driving 18 MPH or over, Adaptive Cruise Control automatically activates to help keep a set speed. Working simultaneously with Distance Alert, it will also help monitor space from the vehicle ahead. A red warning light projects onto the windshield to alert drivers to maintain safer following distances.
Pilot Assist -
As suggested by its name, Pilot Assist is in many ways your co-pilot. In much the same ways as the features listed above, its aim is to promote safer driving practices. More specifically, it can assist with steering, acceleration, and deceleration. It can even assist with braking at speeds up to 80 MPH.
Run-Off Road Mitigation -
Another helpful addition is Run-Off Road Mitigation. It activates at speeds of 40-86 MPG and uses radars to scrutinize your position on the road. If it senses a departure from the road, it will provide extra steering support to bring you back on a safe path.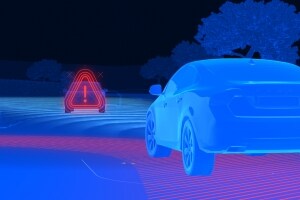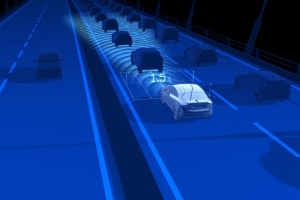 Recognized as a 2020 Top Safety Pick+
It is thanks to these sophisticated features and more that the Volvo XC90 is a safer mode of transportation. In fact, the 2020 edition of this model earned high marks in all five crash tests presented by the Insurance Institute for Highway Safety. In other words, it is every bit deserving of its status as a 2020 IIHS Top Safety Pick+ and will get you around Andover, Methuen, and Newburyport, safe and sound.
Take Home a Volvo XC90 at Haverhill's Jaffarian Volvo Today
If the sound of the new 2020 Volvo XC90 is ringing like an alarm, you may be overdue for a worthy luxury crossover experience. To take care of that need, all you have to do is make the drive to our dealership at 312  River Street in Haverhill. From there one of our excellent staff members will make it their job to get you behind the wheel and headed home in a new Volvo model today!
---
Request a Test Drive in the 2020 Volvo XC90